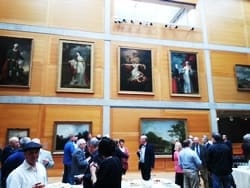 OFS attends New Haven soiree to celebrate a successful renovation project
It was an event that was years in the making, over 8 years to be exact. In 2008, a comprehensive renovation began on a classic example of 1970s architecture in the heart of New Haven, CT.
For the last 18 months, the building had been completely closed to the public while interior work was addressed, having originally been referred to as a "looming list of issues" by museum director Amy Meyers.
OFS was proud to leave our mark on the historic wood paneling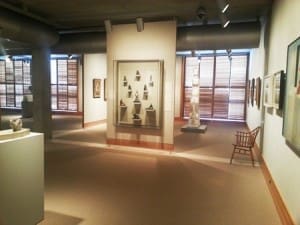 and trim throughout the gallery – even the panels five stories high in the atrium!
An interesting fact from this project, Louis Kahn's Center for British Art was completed 3 years after the famous architect's untimely death. Many of the never before seen details of his design were uncovered through extensive research in preparing for this restoration project. Kudos to Knight Architecture for their professional oversight.