Quality, Confidence & Customer Service Are the Keys to Our Success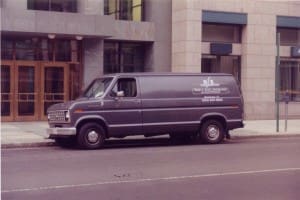 From our humble beginnings in a 1,500 sq, ft. Mom 'n Pop office space on Sheldon Road in Manchester, Connecticut, OFS Corporation has always stood for quality onsite furniture restoration and fine wood finishing. A little known fact is that we started out as "Office Furniture Services", but soon changed the name to reflect a wider range of services, which included decorative wood paneling, doors and metal refinishing.
We are family owned and operated – and we take pride in impeccable work and first class customer service and convenience. Over the years we have evolved into a place where fine wood finishing and metal refinishing are considered an art… not just a job order.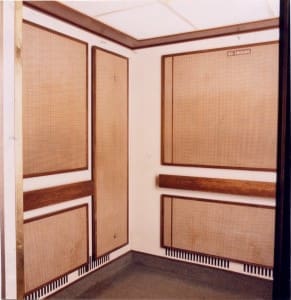 Founded in 1987, we offered on-site furniture fixes such as scratch repairs, furniture refinishing, and touch-up. As we built our reputation for providing quality service at convenient hours, our loyal customer base grew, and by 1990, we expanded our service area throughout Southern New England – adding major woodworking companies to our client list.
In 1991, we completed a significant job for Aetna that would prove to be a turning point for OFS. The Hartford-based insurance provider had decided to overhaul 14 passenger elevator cars in their main facility, and they chose us to complete the wood restoration.
OFS collaborated with Aetna architects and safety experts to refinish the wood veneers in-place, using an environmentally safe, non-flammable, waterborne finish. Two decades later, those elevators still look beautiful, and elevator car wood restoration has become one of our specialties.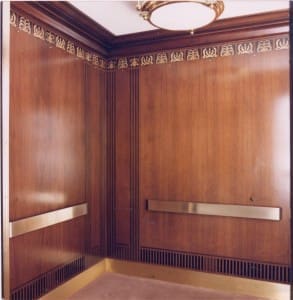 In the years since, OFS has expanded its reach and impact, essentially growing into the corporation we are today. Our services now include metal refinishing and in-shop architectural wood finishing, and we operate out of two 6,000 square-foot facilities in South Windsor, CT. One of our shops is dedicated entirely to refinishing fiberglass doors to look like real painted and stained wood.
Our client list includes names like Northeast Utilities, Stanley Works, and GE – trusted brands that count on OFS for maintaining the aesthetic beauty of their office environments.
During more
than 20 years of growth and diversification, OFS has remained true to our commitment to provide the best quality work at the fairest price.
We thank all our customers for a fantastic 25 years! We promise to continue being a source for Optimum Finishing Solutions for the next 25!
Cheers.