Boston landmark requires color matching standards be carefully observed
Among our commercial restoration services at OFS, we handle many high-end-office "finishing" tasks, including the matching of new installments with existing wood paneling and cabinetry.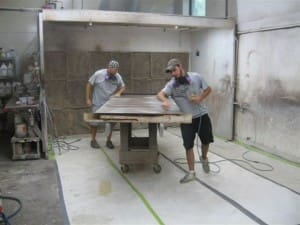 Such is the case with 45 solid wood interior doors that just arrived at our S. Windsor, generic levitra without prescription CT finishing facility. Woodwork and color samples from nearby décor in the iconic Prudential Tower also arrived in the shop, and OFS "artists" are at work devising a technique that will give the unique Tiger Wood grain a perfect match with the aesthetics already onsite.
These brand new solid wood interior doors will need sanding, stain, and finally the custom finish applied to blend with their final surroundings.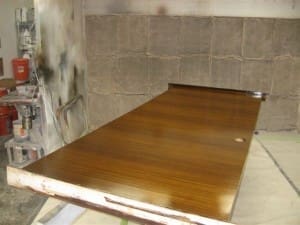 Attention to detail is paramount to a successful finish with all architectural millwork scenarios. Several large Boston-area customers depend on OFS to meet their standards and duplicate the finish of other shops that are providing millwork to their site.
They trust our quality control process to meet their quality control process- Plain and simple.
We take customer confidence seriously.